Julius Rutherfoord & Co has boosted its senior team with the appointment of a new Sales & Marketing Director.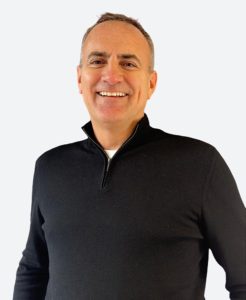 Nick Gaskin brings a wealth of sales and marketing experience to the company having worked in a number of senior positions with a host of blue chip brands, including Autoglym, Whyte & Mackay and Carlsberg.
The commercial contract cleaning firm operates solely within London and the surrounding boroughs and now has sales of more than £25 million.
Across all of its sites, it provides close to 30,000 hours of cleaning services each week.
Speaking about the new appointment, Chris Jarvis, Julius Rutherfoord & Co's Managing Director, said: "Nick is a highly experienced marketeer, and one who has worked to promote an array of global brands.
"Nick brings with him a wealth of skills, including securing growth opportunities, negotiating contracts and developing and implementing new commercial policies.
"He is our second senior hire of the year and shares our vision for continued growth whilst continuing to deliver a premium service to our customers."
Gaskin, whose areas of expertise include marketing and ecommerce, customer service and new product development, said: "This is a really exciting time to be joining Julius Rutherfoord & Co, and I'm looking forward to playing my part in spearheading its sales and marketing function and therefore, its continued growth.
"All my career I've worked in highly competitive industries, and the experience I've garnered over the years will be invaluable in helping Julius Rutherfoord stand out in its sector and in securing new contracts."
At the beginning of 2023, Julius Rutherfoord & Co announced the appointment of David Gajlewicz as Finance Director.