The Travel Cleaning Show 2023 is a three-day event showcasing cleaning machinery from sophisticated to simple and eco-friendly detergents at the Design Hub Clerkenwell from 14th to 16th March 2023.
With a strong emphasis on cordless innovation cleaning systems for train, bus, tram, ferry, and aircraft cleaning and environmental compliance solutions, the show is free to attend and a good forum where you can seek friendly answers to daily cleaning challenges.
Come and see how suppliers like Maxam, Enviroclean, and Acute Build Clean have adapted their products and equipment specially for the highly challenging travel cleaning industry.
The Design Hub is a large showroom on Gee Street with relaxed and smart décor housing the TTCS event which is dedicated to travel cleaning from stations, airports, and terminals, to rolling stock and buses.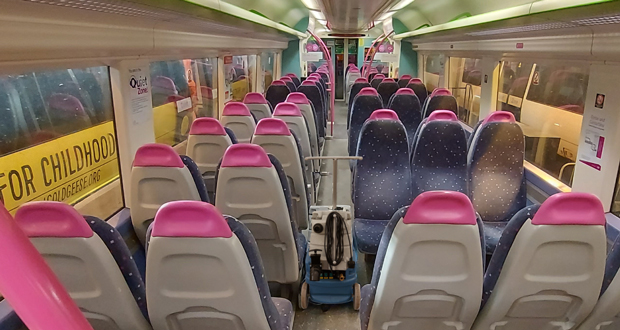 The show organisers commented: "From HVO green diesel power washers to a really exciting range of cordless vacs, graffiti and chewing gum remover tools, and glass breakage reduction solutions, we are sure travel cleaners will find it a good investment to attend."