Chris Wakefield, Managing Director UK & Ireland, GOJO Industries-Europe Ltd. advises how to keep stadia and public events safe
You won't be surprised to learn that the oldest known stadium is considered to be the Stadium at Olympia in Greece, where the ancient Olympic Games were held from 776 BC. Every four years, around 50,000 people came from all over the Greek world to watch and take part (i).
Since then, our passion for playing and spectating sports and other live events has not diminished. In fact, there are over 2,000 stadia in the UK alone (ii), and countless more arenas, where thousands of people gather en masse to cheer on their favourite sports team or sing along at a concert. It's a pursuit that is centuries old but one that needs careful management to ensure the health and safety of both the public and players.
Indeed, there is legislation such as 'Safety at Sports Grounds Act, 'Fire Safety and Safety of Places of Sport Act' and 'Football Spectators Act', together with other health and safety regulations which aim to ensure the risk to attendees, players, and staff alike is managed at all times.
From ensuring all elements in the venue (such as railings) are structurally sound and avoiding overcrowding issues, to preventing pitch or stage invasions and counteracting terrorist threats, there is much to consider. Additionally, as well as providing a safe experience, stadia and arena, stadia and arena managers must ensure it's an enjoyable one. This means making sure all spectating seats are in good condition, queuing is kept to a minimum, and that washrooms are kept clean and fully stocked.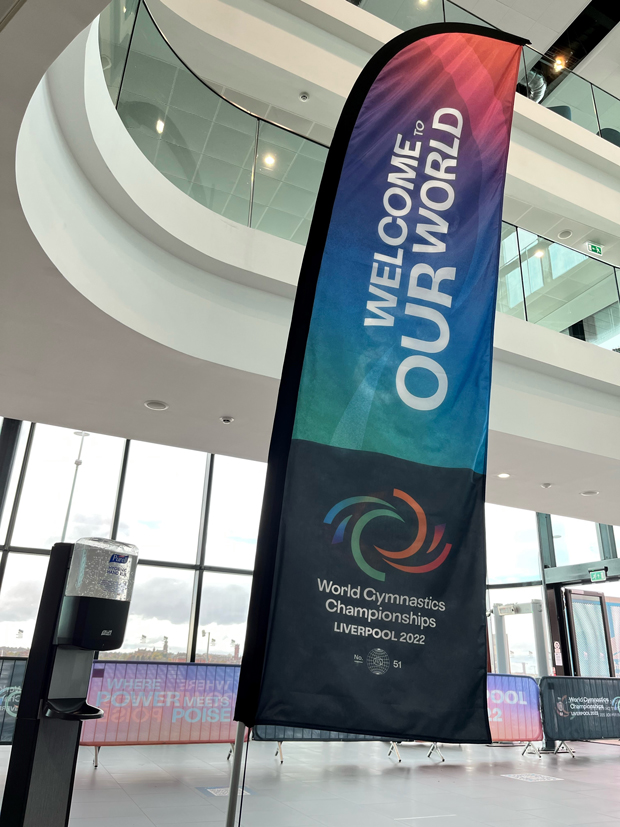 Making hygiene easy and effective
After all, the level of hygiene has an important role to play in terms maintaining the venue's reputation as a pleasant and clean place to visit. What's more, an outing to a concert, or a trip to see a sports match or competition can be an expensive day out – and nobody wants to spend their hard-earned money, or put on a show in a dirty, sticky venue that has unsanitary facilities with nowhere to wash their hands!
As well as ensuring all equipment is in good working order and dispensers are fully stocked, stadia and arenas should consider how they can better promote hand hygiene behaviour throughout the venue. The hygiene of hands and high touch surfaces is critical in breaking the chain of infection, so the more these are cleaned with effective, but gentle products, the healthier people and environments become.
To be truly successful and influence hygienic behaviour, a programme must bring together and balance three elements: efficacy, skin health, and accessibility.
First and foremost, products must be effective against germs, so check that they meet key EN standards (EN1276, EN14476, EN13727, and for hand gels, EN1500 too). Secondly, solutions should be dermatologically tested to ensure they won't irritate and offer a positive experience. If solutions are too smelly, sticky, runny or dry-out skin, users are likely to avoid washing or sanitising their hands or abandon the practice altogether!
Thirdly, ensure there are ample opportunities for the public to practise hand hygiene throughout the venue – for instance, by each gate to the auditorium or seating area, by food outlets as well as in the washrooms. Installing hand sanitising stations at washroom exits is also a good idea, offering people a much-needed final chance to clean their hands. After all, research indicates that as many as 1-in-4 people do not wash their hands after using the toilet, and that one single contaminated door handle can infect up to 60% of the occupants of a building within just four hours1.
Everyone must be protected
The players and performers must also have access to the same effective, skin-kind soaps and sanitisers. As a steward of public health, GOJO was proud to support the World Gymnastics Championships last year, where this was particularly pertinent – for example, equipment like rings, balance beams and the pommel horse are touched by different gymnasts. Additionally, their hands must be kept in tip-top condition so that they can be at their best when it matters. Therefore, it's vital that the hand hygiene products they use are proven to care for, rather than irritate, skin, helping them to deliver an elite performance.
As we return to sports venues in large numbers, we cannot forget the duty of care to keep hygiene at the forefront of health and safety. Investing in a quality hand hygiene system is a great way to show germs the red card, helping to protect visitors and keep world class athletes and performers healthy, as they prepare to deliver the best performances of their lives.
(i) http://www.elymuseum.org.uk/wp-content/uploads/2020/07/Ancient-Greeks-Olympics.pdf
(ii) http://stadiumdb.com/stadiums/eng
1 https://www.sciencedaily.com/releases/2014/09/140908093640.htm