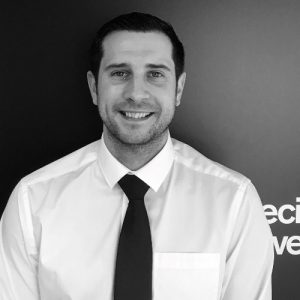 In the cleaning and hygiene industry, results are always the number one priority – no one wants to compromise on cleanliness! However, sustainability is an increasingly important issue – and there's pressure on all organisations to operate in more environmentally friendly ways
Now, our sector is experiencing the same shift, as customer demand for greener products and better social responsibility policies begin to drive change.
In this feature, Brent Stansfield, Director at Bioshield Systems Ltd explores some of the key sustainability challenges associated with the commercial cleaning and hygiene industry, including the products typically used and some of the more sustainable alternatives.
Maintaining Standards of Hygiene
Whether it's a workplace, residential property, warehouse or factory – maintaining high standards of cleanliness and hygiene is essential for all building types.
In addition to keeping employees and residents safe, good hygiene practices help to ensure the comfort and enjoyment of a space.
As well as being unsightly, poor cleanliness can also present significant risk from a health and safety perspective as it can encourage the growth and spread of harmful bacteria. It can also damage the interior of a building by attracting the infiltration of pests, or prompt the growth of mould.
The importance of practising good hygiene and adopting efficient cleaning methods has been highlighted following the events of recent years. The coronavirus pandemic showed us just how quickly germs can spread, and underlined the benefits of utilising effective cleaning processes, systems and solutions.
Hygienic performance is heavily dependent on choosing the right, high performance cleaning products and sanitising solutions.
Chemical Based Solutions: A Closer Look
For a long time, strong, chemical-based cleaning solutions have been viewed as the gold standard of sanitising performance. This has led to a reliance on harsh chemicals, and a reluctance to try or trust naturally-derived, ecologically focused alternatives. It's understandable – no one wants to compromise on cleaning performance!
These chemical-based solutions often contain volatile organic compounds (also known as VOCs). Although they perform well in terms of sanitisation, their efficacy comes with a trade-off from a sustainability and health perspective. Some of these VOCs are suspected or proven carcinogens, which may be associated with negative impacts to human health and the surrounding environment.
Chemical cleaning products are also associated with water pollution, where the chemicals are washed into streams, rivers and sea – entering the food chain and damaging marine aquatic life. Further sustainability concerns stem from the packaging of these same products, which are often manufactured in unsustainable or one-use materials, leading to the generation of non-biodegradable waste that further disrupts the environment.
So – with all this considered, how do professionals operating in the hygiene industry maintain standards of cleanliness without harming the planet or people? What alternatives are out there?
Switching to Sustainable Alternatives
One method is by using naturally derived, plant-based cleaning products.
Natural products are often referred to as "green cleaning products" as they contain natural ingredients, which have been manufactured to have a reduced or minimal impact on the environment. These natural cleaning solutions can also be biodegradable, so that they do not contaminate local water suppliers when washed away, or contain ingredients which are damaging to the wider environment and wildlife.
Other sustainable options include using solutions made from waste materials – and ideally naturally derived waste materials. This uses resources to their maximum potential, which reduces waste and helps to contribute towards a circular economy.
Challenging Cost Misconceptions
There's a prevailing misconception that sustainable solutions are more costly, but this isn't always true. Some natural products are price competitive, especially in terms of applied costs and can work out equivalent, if not cheaper in price than chemical solutions.
They also can offer cost-saving benefits over the long-term, as they help to ensure businesses are compliant with strength sustainability regulations and minimise the risk of potential fines or costs involves with fixing problems caused by unsustainable products.
Looking to the Future
The move towards sustainability shows no sign of slowing down, and issues around the environment and climate change are only going to grow in prevalence.
This will continue to impact businesses working in the cleaning and hygiene industry, changing the types of products and methods used to deliver a service. Making the switch to natural sanitising solutions is an easy yet effective way to ensure that
our industry is playing its part in building a more sustainable future and can also bring a myriad of benefits from a commercial perspective.
About Bioshield
Bioshield is an award-winning biotechnology business that provides purpose-designed, long lasting antibacterial and food-safe natural sanitising solutions. The company produces a natural cleaning product from orange waste that can be formulated as different sanitising products for a wide range of applications.
This includes atmospheric misting, space sanitisation and hard surface and textile surface protection – making it an ideal solution for a full range of surfaces in the built environment.
It's made from completely natural organic compounds from oranges, natural bioflavonoids and organic acids, and offers comparative performance to synthetic, chemical-based alternatives. It also offers long-lasting results, as its antimicrobial properties last on surfaces for 30 days or more.
To find out more, please visit: Bio-Protection Systems | Food Transport & Distribution – Bioshield Systems
About Brent Stansfield
Founder of Bio Solutions Group Ltd. A collective of earth-friendly businesses that actively strive to leave the world in a better place than they found it.