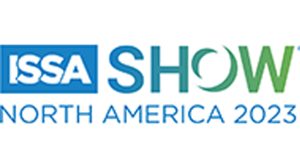 In addition to an interactive booth showcasing a world of telematics, pro contractors will dive into innovative sourcing solutions for facilities maintenance growth in a panel discussion
What
Sunbelt Rentals, a leader in the equipment rental industry, will host a panel discussion titled 'Innovative Sourcing Solutions for Facilities Maintenance Growth' at ISSA on 15 November. In this discussion hosted by Rory Saleh and Andy Sunday of Sunbelt Rentals, pro contractors Chris Hillman and Mark Lagman will demonstrate how telematics developments influence business decisions today, as well as the benefits of maintaining a facility using rentals.
Visitors are encouraged to stop by the Sunbelt Rentals
Booth #3328 to experience a world of telematics, where Sunbelt Rentals will share how this technology is being rapidly integrated into the equipment fleet and revolutionising the rental industry as a whole.
When
Wednesday, November 15 from 11:30 a.m. to noon
Where
Mandalay Bay Convention Center
The panel discussion will be held at Solve For X Theater, Booth #1477. Learn more.
Sunbelt Rentals Booth #3328 can be found near the registration checkpoint. See map here.
ISSA Show North America 13-16 November 2023