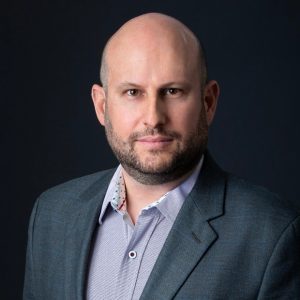 By Ryan van Biljon, Vice President of Sales for the Americas at SymphonyAI Summit 
Around a year before the pandemic started, Diversey, a multinational cleaning products company, was at a crossroads in its facilities and commercial real estate business. 
Executives could choose to remain with existing technology and IT support that would require them to hire a team of data scientists to keep their IT service management (ITSM) platform up and running through the problems ahead. Or they could choose a new partner and deploy AI-driven ITSM with the help of a software as a service (SaaS) platform that requires professionals to take only a brief stint of general training and support. 
The company's contract with their existing vendor was set to expire and Diversey executives needed to decide whether they would renew their license or not. Should they go with the known quantity and accept the downsides? Or take a risk? They had to think fast. 
Here's the kicker: Diversey executives didn't know that, in the next year, Covid-19 would exponentially increase demand for their soaps, disinfectants, and other hygiene products, or that supply chain snarls and global disruptions would place enormous pressures on their manufacturing and distribution, or that they would need a cutting-edge ITSM platform to manage their communications and sprawling operations during lockdowns and a worldwide shift to remote work. 
Facilities management and commercial real estate was set to be transformed. 
Diversey opted for the AI-driven SaaS. Given how the company emerged stronger from the pandemic, the decision was, in hindsight, a masterstroke for reasons that other companies should consider.  
Better interface and quick transition 
Because Diversey wanted to avoid re-upping the licenses of its former platform, it needed to implement a new ITSM quickly. The AI-driven SaaS option was easy to use, allowing for a transition of only two months. The short learning curve had obvious advantages for productivity, too, as well as employee confidence. Simple to use and understand, the new tool was embraced quickly throughout the enterprise and easily integrated into workflows that became faster, more efficient, and more productive. 
Easy to go in and make changes 
The SaaS option's superior interface made it easy for Diversey's own ITSM professionals to make changes to the company's IT platform as needed, which in their case is regularly. The benefit of not having to harness an outside development team to stay operational can't be overstated, particularly since time is usually of the essence. The more streamlined the process, the better. To be sure, this flexibility includes support, too. Diversey's ITSM pros aren't on their own. They have ample access to advice and help from the vendor whenever they need it. 
Dependable  
Diversey's new ITSM also provides a new degree of reliability: In four years of deployment, it has shut down only once, and the vendor's service representative called immediately to apologise and explain. As it turned out, a data centre outage in the Midwest caused the shutdown. Within the hour, service was back up — and the AI SaaS option's backup systems proved resilient.  
Nothing was lost, disruption was minimal, and Diversey was able to maintain its level of service without a hiccup. "It was really not a big deal at all," said the company's senior ITSM manager, David Payne. "So, it's been very cost-effective for us." 
ITIL guardrails 
Lastly, because Diversey adheres to a white-glove level of service — one of its key differentiators — its ITSM system had to meet or surpass industry standards. The company was gratified to learn the AI-empowered ITSM followed Infrastructure Technology Infrastructure Library (ITIL) best practices. ITIL is the "gold standard" for top-notch ITSM teams, designed to manage and mitigate risk, improve customer experiences, and create resilient and aligned IT networks that can grow, scale, and adapt as companies evolve. 
The shift to AI-empowered ITSM has freed Diversey from the granular focus of maintaining its platform and chasing tickets for service complaints. Instead, the team can lean into solving issues and building a strong base of knowledge and protocols for future fixes. These, in turn, produce the kind of solutions that greatly boost productivity as well as improve customer and employee experiences. 
The AI-driven SaaS platform is also helping with asset management because the system helps keep track of Diversey service technicians' IT equipment. AI's eyes on the ground ensure all their smart phones, tablets, and other devices are working effectively and reliably so technicians can be there for customers. 
The bottom line, noted Payne, is responsiveness. "We have the equipment and the digital infrastructure we need to do what we do — without needing to rely on a big outside team," he said. "Instead, we have a partner. And they're definitely a factor in our growth." 
As Diversey discovered, operational success hinges on the best processes, the best equipment and the ability to adjust and scale in real-time. The good news is that their AI-empowered SaaS solution made it possible.